GOP County Commissioner Jim McEntire
Clallam County, Looking Forward
 – Jim McEntire Report, Jan. 2016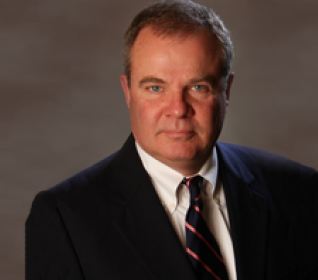 January 18, 2016
Former Clallam County Commissioner Jim McEntire
George Mason of Virginia, our most unheralded founding father, wrote in the 1776 Virginia Declaration of Rights that it is desirable from time to time for those who serve in public office "… be reduced to a private station, [and] return into that body from which they were originally taken …" So it is with your former public servant.
It is equally desirable and customary for a recently retired elected official to write a retrospective on his time in office, adding up the successes along with his disappointments. But I would rather look forward, putting my past time in office in perspective of the future. I continue to see Clallam County in a situation similar to many communities in America: on the cusp of one of two possibilities – becoming a vibrant self-sustaining community; or become a government (mostly Federal) dependency.  READ MORE >>>
January 3, 2015
My sincerest hope that everyone had a wonderful Christmas season and good New Year! Hearty congratulations to all who won election or re-election to County offices last November!
On a personal note, I am most happily looking forward to a different makeup on the County Commission next year, and am glad to be done with what was a largely successful, but sometimes contentious 2014. We all know the new political makeup is of the Congress and the State legislature, and my best guess as to the effects on our County government is that we will see less Federal and State funds coming our way for health and human services, and roads. General government is largely funded through local taxes.
It's very likely that I will be voted in as chair of the County commission for 2015, so it looks as if I'll remain very busy! That's just what I like.
Carlsborg wastewater system. Success at last! The City of Sequim and the County commissioners signed an interlocal agreement last fall for a long-term arrangement to treat wastewater collected by a new sewer system in Carlsborg. We'll be proceeding to construction this year along with finalizing ordinances establishing the new utility and its operation. Common sense and lowest cost won the day in this instance, and I'm glad of it.
The Water Resources Inventory Area 18-east (WRIA-18E) water rule has been in effect since 2 January, 2013 and the Department of Ecology still has a significant amount of work to do to get the thing working right in the southern areas where Ecology has determined that there is no current way to mitigate the effects of the new use of well water outside the home. Same situation as last year. I continue to encourage and insist Ecology get this right.
Union negotiations. As the year ended, we signed a contract with our remaining, and biggest union. The contract is affordable, given what I think our financial position will be in the coming years. All eight union contracts end in December, 2017.
Elected official's pay. For a while, it seemed as if my idea to keep elected official's pay in check would prevail, but alas, no agreement by my colleagues was forthcoming. I may bring this idea back if it appears that our County Charter Review Commission will not address it. The Board of Commissioners can vote a citizen's salary commission into existence on our own initiative.
Taxes. County government cannot and must not overstress family budgets by causing tax levels to grow too fast, especially since both Sequim and Port Angeles school districts will have capital construction levies on some of your ballots in a few months. As always, the best way to increase tax revenues is for the County's economy to move faster. Once again, I voted not to raise general property taxes by the allowed 1%, since Clallam's general government property tax levy has outpaced inflation over the last 10 years; but also like last year, I reluctantly voted to increase the County road tax levy by the allowed 1%. Unfortunately, I was between choices to fail to put into effect any road levy at all, which would have been very irresponsible, or to vote in favor of the 1% increase. I wanted to have a road levy at last year's rate, but that idea did not succeed.
Board of Natural Resources. I won election to the Board of Natural Resources, the governing body for harvest levels from state timber lands held in trust to financially support common schools, counties, and other state institutions. This is a very consequential state board, and I'm greatly honored to have the confidence of the 19 counties that house state trust lands, and who I will represent. I will push hard for timber harvest plans to be fulfilled, and for the upcoming recalculation of planned harvest levels to not diminish from what is currently planned.
Clallam Economic Development Council. I represented County government on the EDC board, and as you may know, we've had a far too lengthy, but a healthy and wide-ranging discussion of our County's economic future, and how the EDC can help to move more quickly toward a better level of economic activity, jobs, and pay. My ideas for (1) a more tightly focused, metric-driven strategic approach, and (2) a smaller, more nimble board, and a larger, more capable staff, were unanimously voted in. More to follow early this year.
Clallam's economy. Workforce participation rates and median household incomes are such that folks are pretty strapped. Three sawmills closed, and the Nippon mill in Port Angeles reduced its output and workforce. Below are two selected graphs depicting my thinking behind my votes on taxes, discussed above:
Legal Marijuana. The Commission voted into effect an interim zoning ordinance governing the locations of marijuana grow operations and retail operations, licensed by the State liquor control board. More on that to follow as well.
That's enough for now – my best wishes to you and yours for the great year of 2015!
Jim McEntire
Clallam County Commissioner, District 1
---
PREVIOUS REPORTS:
December 17, 2012 Commissioner's Report
June 13, 2012 Commissioner's Report
---
From Jim's website – May 16, 2011, when running for County Commissioner: "Voters have the opportunity to elect a Thoughtful, Fair-minded, Sensible, Conservative Leader who will position our County's economy for a brighter future. "Job One" is to promote policies that will get the private sector economy growing again. That will be my major focus, should you elect me to the County Commission. I stand for two other things: fiscal responsibility and common sense environmental regulation. I support time-tested American civic values of self-reliance, liberty, private enterprise, and families and communities taking care of each other."