News & Views
New Board Elected
The Clallam County Republican Party (CCRP) held its reorganization meeting on December 8, 2014 to elect the officers for the next two years.  Elected were:
Dick Pilling, Chair
Virginia "Jindy" O'Donnell, Vice Chair
Donnie Hall, State Committeeman
Sue Forde, State Committeewoman
Elected Board Members:  District 1 – Pete Heisel; District 2 – Maggie Roth; District 3 – Claudia Cookson.
Martha Ireland agreed to serve as Secretary; and Kaj Ahlburg as Treasurer, with Pete Heisel as co-treasurer.  Anita Ready was appointed as a Board Member.  All were appointed to serve by Chair Dick Pilling.
---
Long-time Republican Tom Santos passes.
Tom Santos passed on Thanksgiving Day, Nov. 27, 2014.  Not only a lifelong active Republican, but a wonderful election worker for many, many years.  He was a wonderful man and friend to many of us.
A man of many talents, Tom was an avid hunter, an accomplished gardener and an enthusiastic rock hound who taught himself gem cutting and, as a member of Northwest Federation of Mineralogical Societies, won many awards.When Tom was growing up his father always told him to "give back." When he and Zita moved to Sequim, he started doing just that.
READ MORE>>>
Service at

1 p.m. Friday, Dec. 5,

at St. Luke's Episcopal Church in Sequim. 
---
THANK YOU FOR VOTING!  EVERY VOTE COUNTS!
Congratulations to  Bill Peach, elected as District 3 County Commissioner.  His website is at www.billpeach.org
Congratulations to  Mark Nichols (GOP) who won the race for Clallam County Prosecuting Attorney
Election results are in.  You can see the results here: http://results.vote.wa.gov/results/current/clallam/
Statewide results can be viewed here: http://results.vote.wa.gov/results/current/default.htm
---
Our thanks go out to the following for running good races:
Marty McClendon, GOP , U. S. House of Representatives – www.mcclendonforcongress.com – Endorsed by CCRP
Tom Greisamer, GOP,  State Representative, 24th District Position 2 – www.drtomgreisamer.com  – Endorsed by CCRP
William Payne (GOP) for Clallam County Prosecuting Attorney – www.williampayne.org
Rick Porter for Judge (NP) – www.reelectjudgeporter.com – Endorsed by CCRP
____________________________
Washington: Majority of Washington State Sheriffs Oppose I-594 – Read More>>>

---
Let's Remember Those Who Served and Died to Defend Our Individual Freedoms.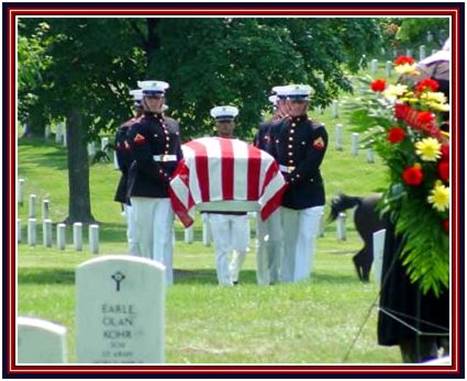 ---
2013 Year End Report to District I Citizens
Clallam County Commissioner Jim McEntire (R)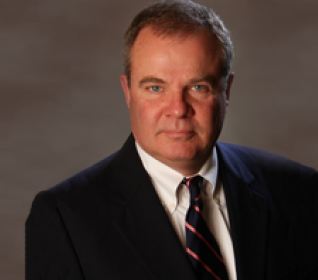 My sincerest hope that everyone had a wonderful Christmas season!  I'm a little tardy with this 2013 report because I injured two fingers in January and am just now getting back my typing speed.
Carlsborg wastewater system:  proceeds at a quickening pace.  I expect we'll be ready to solicit bids for construction within this year.  The cost numbers are settling as I expected, and contain no surprises.  Budgeted sums are sufficient and I had long thought, it is very much more cost effective to move effluent to Sequim for treatment at the City sewage plant.  Wastewater utility costs for those in the Carlsborg urban growth area will be reasonable.  Common sense has won the day in this instance, and I'm glad of it. Continue Reading>>>
---
The news media is supposed to report, ask questions and find answers. They did not do that about the Benghazi raid, where four Americans were killed; instead, repeating only what the White House said. Here, U. S. Rep. Gowdy gets in their face about their lack of reporting to the American public.  Click here to view the video.
The county Republican Party has been actively involved in the community, accomplishing such projects as Toys for Tots, collecting for the local Food Banks, participating in parades to celebrate our nation, the local county fair, tax rallies, participation at county commissioner meetings, get-togethers like potlucks and the Lincoln Day Dinner, and many others.  We work, but we have fun too!  Please consider joining us in the challenge to restore our governments at every level to the ideals of the Founding Fathers.
ECONOMIC & DEMOGRAPHIC CHARTS: Clallam County Commissioner Jim McEntire has placed into the public domain the following Economic and Demographics Charts concerning the fiscal year 2013 budget.  These were discussed in open meetings in 2012.  They are an excellent way of reviewing Clallam County and what's going on in those areas.  Click here to download and/or view (pdf files): Economic and Demographic Charts – FY 2013 Budget   (Posted 2/25/2013 )
---
Republican Candidates
a HUGE Thank You to all the candidates who spent their time and money to run for public office.
We applaud you and encourage you to do it again!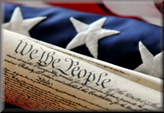 Tax Freedom Day
Millions of Americans will settle accounts with Uncle Sam on April 15th, unaware that they are still working for the government. Our nation's Tax Freedom Day 2013 is April 18th, five days later than last year.    
   In the state of Washington, the news was even worse: Tax Freedom Day doesn't arrive for us until April 25th.
How does Washington rank? Ninth highest taxpayer out of the fifty states.
Read in-depth reports at: taxfoundation.org
Republicans hold Saturday Rallies during Election Season 2014 – Port Angeles and Sequim

(Photos by Lois Perry)
"Take Back Your Power fill attended by over 200
On Saturday, Sept. 7th, 2013, there was a showing of the film "Take Back Your Power: The 'Smart Meter' Agenda Unveiled.  This was a nonpartisan event.  The documentary investigates the "smart meter program" being rolled out worldwide without most people's consent.  There are issues about health, privacy, property rights, corporate fraud and the unprecedented vulnerability of the "smart" grid.  This free event offered an opportunity for Olympic Peninsula residents to learn more about the issue before Smart Meters are installed in Port Angeles.  More information about the film at: www.takebackyourpower.net
Meeting about Common Core  held on August 14th
Common Core:  lowering the standards in education?  The Common Core Initiative follows the principles of standards-based education reform.  Washington State has adopted this U. S. education initiative.  Sharon Hanek, the Research Mom, presented an instructive discussion to the public on Wednesday August 14, 2013,  at 7:00 P. M. at the Boys and Girls Club at 400 West Fir Street in Sequim.  A report will follow in the CCRP Newsletter.  You can sign up for the newsletter here.
Republicans share information and fun at the Clallam County Fair 2013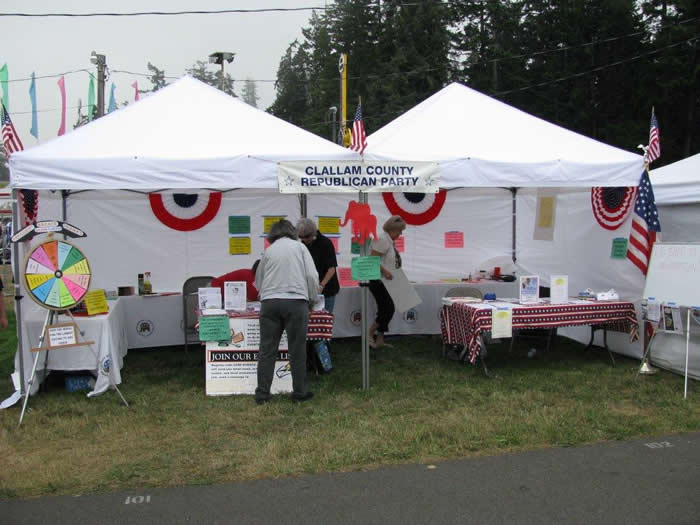 The Clallam County Republicans offered fun and good information at their fair booth set up at the Clallam County Fair from August 16 – 18, held at the Clallam County Fairgrounds.
Pete Heisel came up with the "Obama 'Excuse-O-Meter", which brought plenty of comments and gave a great opportunity to enter into discussions about the current economic situation, as well as information about what Republicans believe.  Passers-by were treated to free flags, and many new individuals signed up to receive the GOP newsletter, and wanted to get involved with changing the direction of our nation.
Click here for more photos of the Fair booth.
---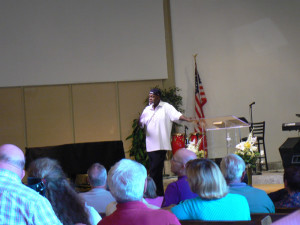 Dr. Ken "Hutch" Hutcherson shares his thoughts at Sequim gathering
Sequim, WA – On August 10, 2013,  former Seattle Seahawk and Dallas Cowboy, and current pastor Dr. Ken "Hutch" Hutcherson, shared his testimony, a sermon, and answered questions from the audience.  Co-sponsored by the CCRP and RWCC, "Hutch talked about living through the final days of segregation and how it affected him, and how his attitude changed when he became a Christian.  His energetic responses to questions about all topics political offered encouragement to the packed house of citizens who turned out at Sequim Bible Church to hear him speak.  Hutcherson has appeared on Rush Limbaugh, Glenn Beck and is an outspoken advocate for freedom and conservative government policies.  He has been battling bone cancer for 13 years, and was supposed to have been gone some 5 years ago according to doctors, but as he says, God is the one Who decides when he will go.  You can view videos and read his blog at hutchpost.org.
---
Bipartisan coalition forms majority in Washington State Senate -Coalition focused on jobs, education and budget with shared committee structure
OLYMPIA…Democrat and Republican senators announced today that they have formed a Majority Coalition Caucus to lead the Senate during the 2013 legislative session. Twenty-five state senators have committed themselves to a set of principles that will guide the work of the new caucus, including:
promoting job growth and a vibrant economy;
creating a sustainable budget and living within the state's means;
providing a world-class education system through reforms and enhancements;
governing collaboratively to protect the most vulnerable while prioritizing the needs of middle-class Washingtonians; and
setting priorities for state government and holding it accountable.  READ MORE>>>
8/2/2013 – Washington State Republican Party Chair Election Set for August 24
7/29/2013 State Chairman Kirby Wilbur resigns to take new post at Young America's Foundation in Washington, D.C.
7/30/2013  Interim-WSRP Chair Luanne Van Werven Excited to Get to Work
In Other News…
Congress to Reconvene after Election…The House and Senate are both slated have reconvened. Congress' primary post-election task will be to screech to a halt before plunging off the fiscal cliff of expiring tax cuts and the looming budgetary sequester.The 113th Congress is scheduled to meet in Washington, D.C. from January 3, 2013 until January 3, 2015.
---
DID YOU KNOW…
Washington has gone from 8th in the nation as having the heaviest tax burden to 4th!
Tax Freedom Day
Washington bears fourth heaviest burden
National Tax Freedom Day, 2012, arrived on April 17th this year, four days later than last year due to higher federal income and corporate tax collections. That means Americans worked 107 days into the year, from January 1st to April 17th, to earn enough money to pay this year's combined 29.2% federal, state, and local tax bills. And the bad news is that unless Washington takes action, it will take working Americans 11 more days to meet next year's tax burden.
And more bad news: taxpayers in our state had to work until April 24th, a week longer than most, to pay our tax bills.
The state of Washington bears the 4th heaviest tax burden in the nation, exceeded only by Connecticut, New Jersey and New York.
---
The Carbon Trap – By Randy Dutton
A number of Peninsula residents have published conservative books, among them Jim Buck and Rob Wickes.  Add to the list Randy Dutton, author of  "The Carbon Trap."  More information at www.rainforestpress.com.
Environmentalists worry about too much carbon dioxide, but what's too little?  What if someone with the financial and technical abilities decided mankind was a virus and used carbon dioxide-trapping technology to plunge population levels by crashing life-essential CO2 to new lows?  What if global financiers manipulated the global warming crisis to gain control over humanity's resources, freedoms and population?
If you like Michael Crichton, you won't want to miss this cutting-edge thriller.
Price: $9.99 USD. Fiction.  129,010 words.
Published on January 30, 2012.
Available at Barnes and Noble (Nook); Amazon (Kindle);
Smashwords.com; and soon in paperback.
The Carbon series continues. Coming soon:
Book 2: The Carbon Cross (June 2012)
Book 3: The Carbon Crash (Dec 2012)
---
Republicans' ideas about how to reform health care.
House GOP Solutions Group Outlines Health Care Plan to Increase Affordability, Accessibility, Availability – Commonsense Health Care Reform to Lower Costs and Increase Access and Quality at a Price Our Country Can Afford. Click Here.
_____________________________________________________________
Congressman Brady continues to bring the proposed healthcare reform legislation before the people. Click here to see the video.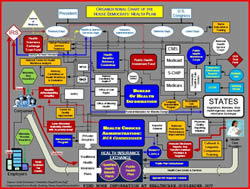 Here's the healthcare chart based on the proposed legislature by
the House of Representatives. Click for larger view.
---
 History can be repeated….
Political cartoon from the Chicago Tribune 1934
This cartoon from 1934 is scary; the press ridiculing FDR's recovery programs. The BIG difference between FDR and today, is FDR made people WORK for assistance. And, remember folks: "It wasn't FDR's socialism and spending that ended the depression. It was WW II.
(click on image for larger view):

---
American Minute with Bill Federer
September 4, 2009
Rome fell SEPTEMBER 4, 476AD.
In the centuries preceding, Rome was overrun with illegal immigrants: Visigoths, Franks, Anglos, Saxons, Ostrogoths, Burgundians, Lombards and Vandals.
They first assimilated, many working as servants, but then came so fast they did not learn the Latin language.
Militarily superior Roman Legions marched rapidly on advanced roads but were strained fighting conflicts worldwide.
Rome had a trade deficit, having outsourced its grain production to North Africa, and when the Vandals captured that area, Rome did not have the resources to retaliate.
Attila the Hun committed terrorist attacks.
Rome was on welfare with citizens given free bread.
One Roman commented:
"Those who live at the expense of the public funds are more numerous than those who provide them."
Tax collectors were "more terrible than the enemy."
Rome was in debt with huge government bureaucracies.
A history of court favoritism, infidelity, exposure of unwanted infants, perverted bathhouses, sexual immorality, as seen in Pompei's ruins, and violent entertainment by gladiators in the Coliseum, led 5th-Century historian Salvian to write:
"O Roman people be ashamed…Let nobody think otherwise, the vices of our bad lives have alone conquered us."
Click here for more Bill Federer Commentaries
by Sue Forde
Citizen Review Online
http://citizenreviewonline.org/2011/Oct/county_withdraws_from_ICLEI.html
October 19, 2011
Clallam County, WA – For "budgetary" reasons, both Clallam County and the City of Sequim have decided not to renew their payments to ICLEI: Local Governments for Sustainability (formerly International Council for Local Environmental Initiatives (ICLEI), which conforms to the United Nations Agenda 21 and references it in its documents.
According to a report in the Sequim Gazette "Local ties to ICLEI fading" (10/19/2011), the people's voice played a role in the decision to withdraw from ICLEI. Local citizens have recently appeared before the County Commissioners to protest the membership in the organization which promotes Agenda 21 and endorses the Earth Charter – both of which are in opposition to individual freedoms.
"Officials with the city and the county say they've listened to the complaints, but none were willing to say they played a part in their decision to let their ICLEI membership lapse," the Gazette reported. County Administrator Jim Jones called the matter "trivial", but stated "What's not trivial is the right to free speech. The commissioners are rightly taking the people's opinion into consideration."
According to the Gazette's article, County Commissioner Steve Tharinger (D) said he doesn't "buy into" the notion that the U.N. is seeking to determine or influence county policy. And Jones called the idea of a "plot" to "take over the Constitution and the United States…It's just a little ridiculous."
According to the ICLEI website, "Our programs and projects promote participatory, long-term, strategic planning process that address local sustainability while protecting global common goods. This approach links local action to internationally agreed-upon goals and targets such as: Agenda 21. (1)
On August 30, 2011, Clallam County Republican Party Chairman Dick Pilling presented a Resolution to Withdraw from ICLEI passed unanimously by the local Republican Party.
The Concerned Citizens of Clallam County (FourC) has invited speakers to inform citizens about UN Agenda 21 and all that it entails, including the changing consumption patterns, achieving significant changes in the consumption patterns of industries, governments, households and individuals (2); promoting human settlement development, which promotes moving populations away from rural areas and into cities (3), and many other areas that adversely affects our sovereignty as a nation, and has no business in our county government. On September 26th, Clint Didier spoke about the effects of Agenda 21 on farming; and Sharon Hanek, a researcher on education and Agenda 21, will be speaking at the FourC meeting on Oct. 24th at the Boys and Girls Club in Sequim at 7 p.m.
ICLEI also endorses the Earth Charter (4) which incorporates such areas as "Fundamental changes are needed in our values, institutions, and ways of living;" "a global civil society"; a "shared vision of basic values to provide an ethical foundation for the emerging world community;" to "ensure a sustainable livelihood"; and "…moral and spiritual education for sustainable living."
_______________
1 ICLEI Global – Our Themes – A worldwide movement of local governments (http://iclei.org/index.php?id=global-themes)
2 UN Department of Economic and Social Affairs – Division for Sustainable Development – Changing Consumption Patterns http://www.un.org/esa/dsd/agenda21/res_agenda21_04.shtml
3 UN Department of Economic and Social Affairs – Division for Sustainable Development – Promoting Sustainable Human Settlement Development
http://www.un.org/esa/dsd/agenda21/res_agenda21_07.shtml
(4) The Earth Charter Initative: Local Communities and Governments.
---
In the News…
---
From GOP.gov -Latest News from Republicans in Congress
---
Real Clear Politics – Check out the latest polls on all candidates, and follow the issues on the campaign trail.
On The Issues – Every Political Leader on Every Issue
Keep tabs on the legislature with www.washingtonvotes.org