Welcome to the Clallam County GOP!
---
You're Invited to The 3d Annual Fall Roundup

featuring Bill Bryant for Governor
September 17, 2016
3 – 7 p.m.
Home Arts Building at the Clallam County Fairgrounds
(1608 W. 16th St., Port Angeles, WA)
Western BBQ – $20 per person, children under 12 FREE
The Clallam County Republicans will be having their 3rd Annual Fall Event, The Fall Round Up, on September 17, 2016, from 3-7 pm at the Home Arts Building at the Clallam County Fairgrounds located at 1608 W 16th Street, Port Angeles. Western wear is most welcome.
Bill Bryant, Republican candidate for governor will be our main speaker and various other GOP candidates running in the November Election for Clallam County and Washington State offices will also be speaking throughout the evening. Even Donald Trump, our Presidential Candidate will be there! Donald Trump's cut out that is… Come take a picture with Donald at the Fall Round Up. This will be a  great night to show your support for all of our Republican candidates!
There will be a Western barbecue from Dawgman as well as a no host bar from the Red Lion . To top off the evening, Bret Wiggins will be performing several Western songs as an Elvis Tribute Artist.
Tickets are $20 per head with children under 12 free.  Tickets will be sold at the door for $25 each.
Please call the GOP office at 417-3035 to order your tickets now or Jindy O'Donnell at 457-1672 for questions
---
ELECTION RESULTS
The Primary is over, and we have our top two candidates for each race.
We encourage you to get involved and help the candidate(s) of your choice.  It's an expensive and time-consuming adventure to run a campaign.  Please give financially and by volunteering to one or more of the following candidates:
---
For U. S. Senate – Chris Vance – https://chrisvanceforsenate.com/
For Governor – Bill Bryant – http://www.billbryantforgovernor.com/
For Lt. Governor – Marty McClendon – http://www.electmarty.com/
For Secretary of State – Kim Wyman – http://www.kimwyman.com/
THERE ARE TWO REPUBLICANS RUNNING FOR STATE TREASURER. 
For State Treasurer – Duane Davidson – http://www.duanedavidson.org/
For State Treasurer – Michael Waite – https://hiremichaelwaite.com/
For State Auditor – Mark Miloschia – http://www.markmiloscia.com/
For State Attorney General – There are no Republicans running for this position.
For Commissioner of Public Lands – Steve McLaughlin – http://www.mac4lands.org/
Superintendent of Public Schools is a nonpartisan position.  Read about the top two candidates, and make your choice.  They are: Chris Reykdal – www.chrisreykdal.com/ and Erin Jones –  www.erinjones2016.org
For Insurance Commissioner – Richard Schrock – Click here for information
For State Senator – Danille Turissini – https://danilleforsenate.com/
For State Legislature – District 24, Pos. 1 – George Vrable – Click here for information
For State Legislature – District 24, Pos. 2 – John D. Alger – http://electjohndalger.com/
The Washington State Republican Party has endorsed the following for
State Supreme Court:
For Justice Position 5 – Greg Zempel – http://zempelforjustice.org/
For Justice Position 1 – David DeWolf – https://www.dewolfforjustice.org/about/
For Justice Position 6 – Dave Larson – https://www.larsonforjustice.org/
---
You can view the election results from Clallam County here: http://results.vote.wa.gov/results/current/clallam/
You can view the election results from Washington State here: http://results.vote.wa.gov/results/current/
---
In addition to delegates to the National Convention, we elected "Electors" to the Electoral College.  Our congressional district's elector is Susan Shotthafer.
The electors will actually cast the ballot for the final president. An excellent explanation of the Electoral College is below.
---
Do you understand the Electoral College? Do you understand what the Electoral College is? Or how it works? Or why America uses it to elect its presidents instead of just using a straight popular vote? Author, lawyer and Electoral College expert Tara Ross does, and she explains that to understand the Electoral College is to understand American democracy.
---
There's a well-organized, below-the-radar effort to render the Electoral College effectively useless. It's called the National Popular Vote, and it would turn our presidential elections into a majority-rule affair. Would this be good or bad? Author, lawyer, and Electoral College expert Tara Ross explains.
---
---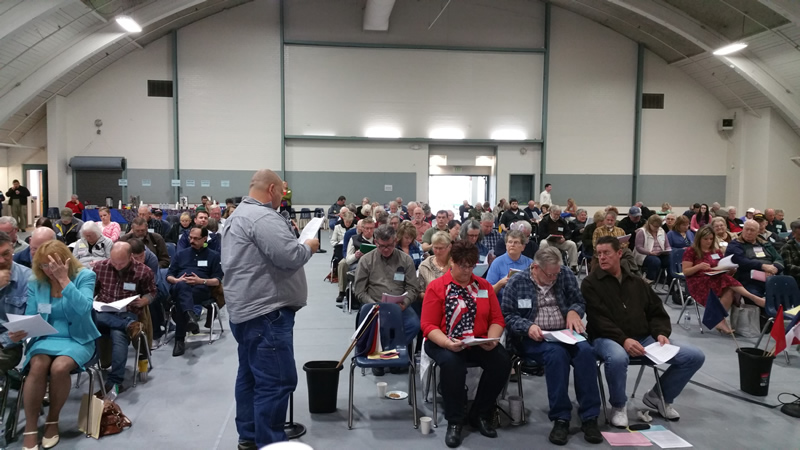 The Work of the County Convention is finished –
and we have a new Platform and Resolutions.

Read them here:
FINAL APPROVED CCRP County Platform 2016
CCRP County Platform 2016 -PASSED resolutions, 3.26.2016
Watch for your GOP newsletter for more information about this.  Not getting our newsletter?  Sign up here:
Would you like to become involved in the Republican Party?  Contact us here:  info@clallamrepublicans.org and  let us know!  We look forward to having you join us!
---
---
---
Call your Senators and Representative and ask the question….
Why are you exempted from The Affordable Healthcare Act aka Obamacare, and why do the taxpayers fund 72% of your healthcare premiums?
U.S. Capitol Switchboard    –  Tel.  202-456-1414
U.S. Senator Maria Cantwell – Write: 717 Hart Senate Office Bldg., Wash. D.C. 20510 – Tel. (202) 224-3441 or Seattle 206-220-6400 – Fax (202) 228-0514
U.S. Senator Patty Murray – Write: 173 Russell Senate Bldg., Wash. D.C. 20510 – Tel. (202) 224-2621  or Seattle 206-553-5545 – Fax (202) 224-0238
6th CONGRESSIONAL DIST. – U.S. Rep.  Derek Kilmer – Write: 1429 Longworth House Office Building, Washington, DC 20515 – Tel. (202)-225-5916
---
"Democracy is two wolves and a lamb voting on what to have for lunch. Liberty is a well-armed lamb contesting the vote." -B.Franklin,1759
---
College Republicans – Join or start up a club at your college.  Go to: http://www.wacollegerepublicans.org/
---
 "The Declaration and the Constitution"
Hillsdale College offers FREE classes on the Constitution.  Here's one:
In this first lecture from the "Introduction to the Constitution" series, Hillsdale College President Larry P. Arnn argues that the American republic's meaning and proper method of operation is found in two documents, the Declaration of Independence and the Constitution. He introduces the two main principles of the Declaration–Nature and Equality–and explains how they are key to understanding the arrangements of government found in the Constitution.Watch this Lecture
---
An excellent short argument about gun control.
---
STATE LEGISLATURE:  Washington State Legislature – click here for contact information to reach our legislators, as well as to keep up to speed on current legislation. 
Check on the
Washington State Legislature: www.leg.wa.gov/pages/home.aspx
Rosters
(List of legislators, their committees, districts, counties, and legislative assistants)
Legislator E-mail Services
(Forms to e-mail individual members)
Caucus Home Pages
(In-depth information about each legislator)
Legislative Hotline: 1.800.562.6000
---
An interesting perspective…
News media would have the country believe that this past general election was a "mandate".  But, was it?  For an interesting perspective, take a look at the election returns BY COUNTY: (Blue=Dem; Red = GOP) (Click on map for larger view)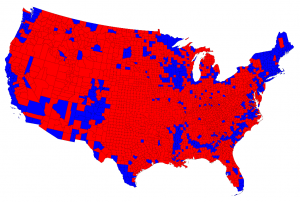 Pretty interesting, isn't it? (from Maps of the 2012 US presidential election results)
---
---
For the voting record and / or responses to questions about issues from the candidates, visit (click on graphic):

Be sure to check out the latest in our GOP Commentary section!
---
Your water rights may be affected – read on…
A newly formed organization, Olympic Resource Protection Council, is currently raising funds for a lawsuit against the Dept. of Ecology's new water rules – which extremely limit what a household can use in the way of water, and in some areas, no new water will be "allowed".  See their website at:  www.olympicresourcepc.org.
UPDATE – Dec. 2012:  The "Rule" was passed and went into effect on Jan. 2, 2013.  Marguerite Glover wrote an op/ed about the issue, which helps to see how people will be adversely affected:  New "Water 'Management' Rule" by WA State Dept. of Ecology a "travesty"
A current issue concerns metering of wells and water "rules" by the State Department of Ecology.  Marguerite Glover has been involved with the water issues in the Sequim-Dungeness area for many years, and has set up a website to help educate folks about the matter.  Click here – www.sequimwater.com and get up-to-speed with what is happening in this area.
A postcard was mailed out to residents in the Sequim area, which bears repeating.  It states:
"The Washington Department of Ecology's Dungeness Water Rule, being proposed in May 2012 and taking effect in August 2012, may affect you as a property owner. Washington REALTORS and the  Sequìm  Association of REALTORS want to keep you informed.
VACANT LAND AND UNUSED WELLS
Development of vacant land will be subject to the rule, even parcels  purchased or subdivided years ago. The rule prohibits new water rights and  exempt wells unless mitigation is purchased, and requires metering and reporting of new water uses. The rule will also impact wells that are already drilled if water from the well has not yet been used For domestic purposes.
EXISTING PRIVATE WELLS & SMALL WATER SYSTEMS
Existing private wells may be subject to the new rule, if the uses of the well  are modified to add additional residences or new types of water use at  existing residences.
COUNTY BUILDING PERMIT DECISIONS
Will require determination by the County of whether the project complies with the Washington Department of Ecology' water rule before a building permit can be approved.
---
State Budget
For a good run-down of the state budget recently passed by our lawmakers, go here: http://www.myfreedomfoundation.com/ and click on "A Closer Look at the State Budget Deal."
---

Remember Those Who Serve…