Welcome to the Clallam County GOP!
---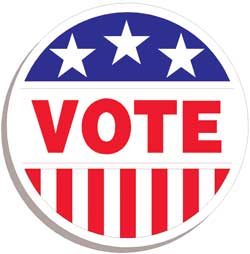 By now, you should have received your Primary Election ballot.  If you haven't, be sure to check with the County Auditor. 
Here is the online voter guide, so you can read about the various candidates:  Click here.
You'll need to click on the "+" sign to expand each category, then click on the name to open the bio and information about the candidate.
(To see a video voter's guide, go here: www.tvw.org/video-voters-guide.)
We need a new, commonsense, conservative governor.  Please be sure to vote for Bill Bryant, and ask all your friends to do likewise!
July 13: Ballots mailed
July 25: Cutoff for registering to vote in-person (only) for those not registered in Wash. state
Aug. 2: Election Day
Aug. 16: Election is certified
---
You're Invited to our CCRP Dinner Meeting.
July 26, 2016 – Paradise Restaurant, 703 N Sequim Ave, Sequim, WA
5:30 p.m. social time; 6 p.m. dinner.
Meeting starts at 6:30 p.m.

PLEASE RSVP below or call Headquarters.
Guest Speaker will be
Clallam County Prosecuting Attorney Mark Nichols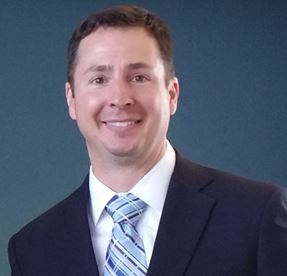 Click here for more information and to make reservations
---
 The floats in the 4th of July parades were a good hit with the crowds in both Forks and Port Angeles. 
Watch the Parade here, as videotaped by Stephanie Noblin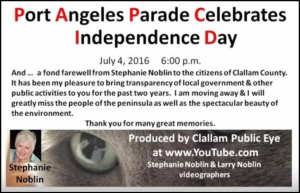 Here are some photos from the Port Angeles parade:

---
Gene Far presented information about "Climate Change".  Watch the video:
---
The CCRP is pleased to announce our 3rd Annual Fall Event.
This year we're calling it the Fall Round Up Event in which we are gathering in Bill Bryant our GOP candidate for Washington State Governor as well as other GOP candidates running for county and state offices. Bill will be our main speaker and those GOP candidates who are in the November election will also be speaking. Th Fall Round Up Event will be on Saturday, September 17th, from 3-7 pm  at the Home Arts Building at the Clallam County Fairgrounds. We'll have a Western themed barbecue  at $20 a head with children under 12 free. There will be a no host bar along with nonalcoholic beverages .   Ticket sales start on July 5th up thru the 3rd week of September.
Come on down,wear your boots and Western Hats and enjoy a Saturday evening with Bill Bryant and our other fine candidates!"
---
Who will you vote for in the Washington State Superintendent race?
Here is a website that compares the different candidates and where they stand, especially on the issue of teaching transgenderism from kindergarten up.
Teaching transgenderism in Kindergarten – WA State Superintendent Candidates Positions
Do you think it's appropriate to teach kindergartners about transgenderism?
The following was posted at SWW Education:
The State of Washington (in conjunction with the OSPI) issued new "guidance" that has the force of law to school districts for the 2017 school year. In this document (WA_State_HPE-Standards_2016) [it is 115 pages] on Page 29 they identify the teaching requirement for Kindergarten through 5th grade (other grades on the following pages). Following is a portion of a table from page 29 (click on image for larger view):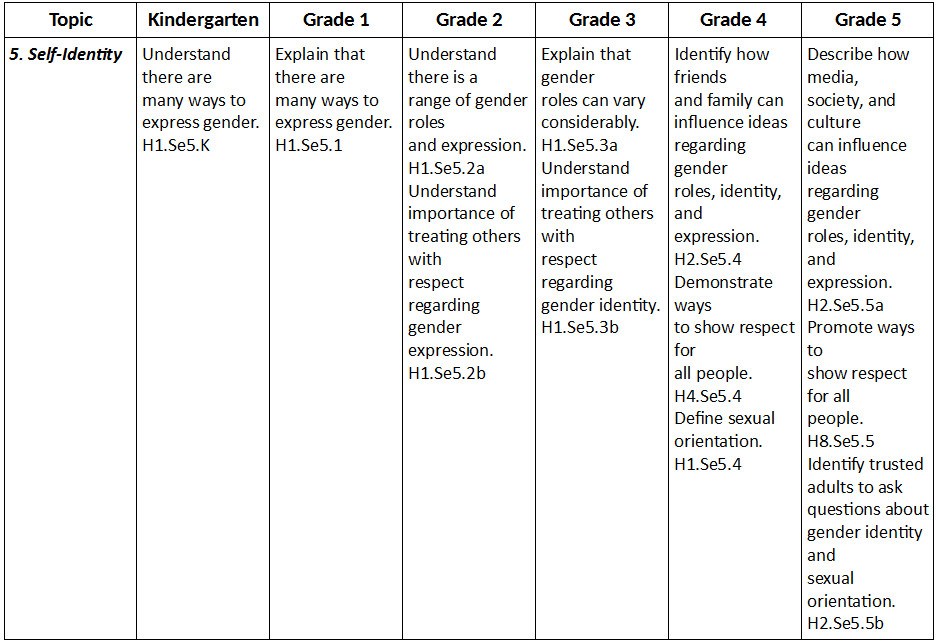 According to the American College of Pediatrics, Gender Ideology Harms Children.  Read the report (along with several other papers) here: Scholarly Trangender Commentary.  It's an easy but very revealing read.
Section 10 of our 2016 State Party Platform reads:
SECTION 10: We believe that the FAMILY unit is the cornerstone of a free and moral society.
We recognize and defend the unalienable right of human life, from conception to natural death. Public funding should not be used for any act, individual, or institution which violates the right to life of the innocent.
We believe it is self-evident that there are only two innate, distinct, and complementary genders, male and female, who may unite in a traditional marriage of one man and one woman, and who in union are genetically designed to conceive new life. It is the primary duty of parents, not the state, to protect, nurture and prepare their children for adulthood.
We believe it is the duty of Government to protect human life and promote healthy families by safeguarding traditional marriage. We strongly oppose the redefinition of marriage and family and the blurring of gender distinctions which threaten the personal safety and privacy of opposite gender children and adults in public toileting or bathing facilities. 
READ THE ENTIRE PLATFORM HERE
---
State GOP Convention finishes its work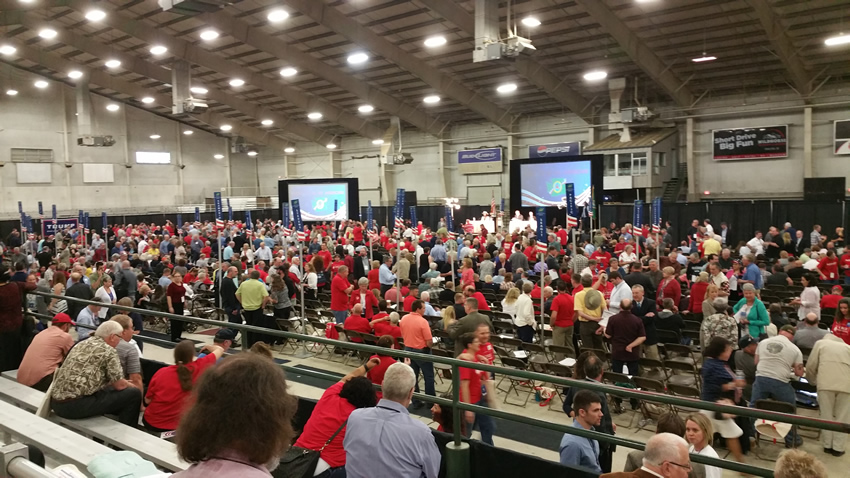 The State Republican Party Convention was held in Pasco, WA from May 19 – 21, resulting in delegates, alternates and electors being elected to the national convention, plus the passage of the new State Platform and Resolutions.  Watch for more information in your next GOP newsletter.  Click here to read the 2016 Washington State Platform.
---
In addition to delegates to the National Convention, we elected "Electors" to the Electoral College.  Our congressional district's elector is Susan Shotthafer.
The electors will actually cast the ballot for the final president. An excellent explanation of the Electoral College is below.
---
Do you understand the Electoral College? Do you understand what the Electoral College is? Or how it works? Or why America uses it to elect its presidents instead of just using a straight popular vote? Author, lawyer and Electoral College expert Tara Ross does, and she explains that to understand the Electoral College is to understand American democracy.
---
There's a well-organized, below-the-radar effort to render the Electoral College effectively useless. It's called the National Popular Vote, and it would turn our presidential elections into a majority-rule affair. Would this be good or bad? Author, lawyer, and Electoral College expert Tara Ross explains.
---
GOP Dinner meeting featured two candidates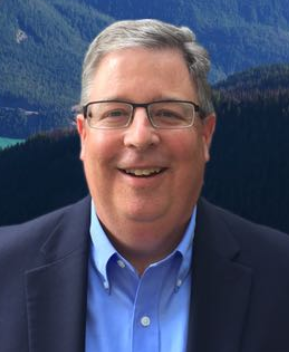 Chris Vance, candidate for U.S. Senate running against Patty Murray, spoke to a full house at the CCRP Dinner meeting on April 26, 2016.  His main theme was protection of our country, bringing down the debt and turning the economy around.  Sign up for our newsletter and read more about his visit.
Vance fielded many questions on a variety of topics, and discussed issues like social security, Obamacare, and tax code reform.  He will be holding 8 townhall meetings across the State.  His website is at chrisvanceforsenate.com, where he goes into detail about where he stands on issues, and what his ideas are for solving the problems we face in the nation.
____________________________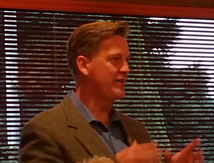 Marty McClendon, candidate for lieutenant governor, spoke about his race for the open seat.  He talked about the important role the lieutenant governor can play in helping the people of Washington state.  He currently has a radio program, "Eyes on Washington".  Marty's website is at www.electmarty.com.  Check out our newsletter for more information.
Not receiving our electronic newsletter?  Sign up below.
---
Where the Clallam County Republican Party stands as far as Republican candidates are concerned, from Dick Pilling, Chair.
In answer to questions as to which candidates that the Clallam County Republican Party (CCRP) supports in the upcoming elections, the CCRP makes the following comments:
The CCRP does not choose between candidates but equally supports all those candidates that declare themselves to be Republicans until such time as a primary election narrows the Republican slate to one candidate for a given position.  READ MORE >>>
---
Here are some thought-provoking questions to ask oneself before voting: Questions Before Voting
---
Lincoln Day Dinner a Success


The 2016 Lincoln Day Dinner annual fundraiser was attended by approximately 120 people, who enjoyed the social hour and silent auction, followed by a great dinner at the Red Lion and our wonderful speaker, State Representative Elizabeth Scott.  It was a fun time getting to visit with each other and catching up with those we haven't seen for awhile during the social hour, while reviewing the wonderful array of donated items for the Silent Auction.
The invocation was offered by Pastor Rich Hay, followed by a terrific dinner served by the folks at the Red Lion.  State Rep. Elizabeth Scott talked about some of the bills she had introduced in the Legislature, her campaign for US House of Representatives, 1st District, and the future of the country.  You can read about Elizabeth at her website:  www.elizabethscottforcongress.com
The live auction followed, with auctioneer Mike Piper, with Maggie Roth, candidate for Clallam County Commissioner Dist. 2 assisting.
All in all, it was a fun evening, in addition to raising money for the Clallam County Republican Party.  More will be available on the GOP newsletter.  Sign up below!
---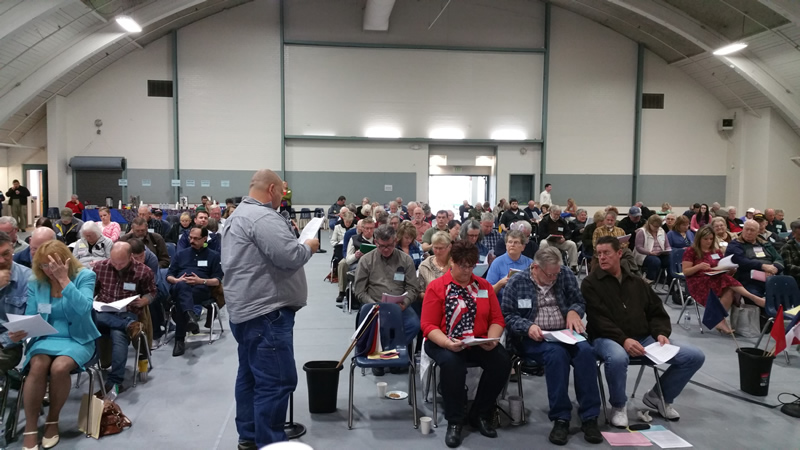 The Work of the County Convention is finished –
and we have a new Platform and Resolutions.

Read them here:
FINAL APPROVED CCRP County Platform 2016
CCRP County Platform 2016 -PASSED resolutions, 3.26.2016
WHAT'S NEXT?
The Clallam County Republican Party, at its county convention, elected 21 delegates to the State Convention to be held May 19-20.  Watch for your GOP newsletter for more information about this.  Not getting our newsletter?  Sign up here:
The statewide Primary Election was held on May 24th.  It offered the opportunity to every voter in the State to choose their delegate.  However, only the Republican ballot will actually count.  The Democrats picked their candidate in the caucuses, and left the folks who voted in the primary out in the cold.
From the Secretary of State's website:
Secretary of State Kim Wyman has released the initial candidate list for Washington's 2016 Presidential Primary, including five Republicans and two Democrats.
… The final list, updated with any withdrawals or candidates who qualify by submitting voter petitions, was certified and provided to the counties by March 18.
The initial list includes Republicans Ben Carson, Ted Cruz, John Kasich, Marco Rubio and Donald Trump. Democrats are Hillary Clinton and Bernie Sanders.
The Presidential Primary voting period ends on May 24. Ballots must go out to military and overseas voters by April 9, and regular ballots and Voters' Pamphlets will be delivered the first week in May.
Republican and Democratic presidential candidates who were not on the Secretary's preliminary list are permitted to circulate petitions. It takes at least 1,000 valid signatures of registered Washington voters to make the ballot this way.
April 25 is the last day to register by mail or online, or to update one's address or name. Those not currently registered in Washington may register in person at the county elections offices until May 16.  READ MORE >>>
Want to know more about how the GOP National Convention will work?
ConventionFacts.gop is a tool for voters to learn about convention delegates, rules, and how the overall process works in a simple, easy to understand format.  This includes:
New site to help answer FAQs about the rules, delegates, & exactly what happens at a national party convention
What's the purpose of the Republican National Convention? Get that answer + more
ConventionFacts.gop answers your questions about the path to Cleveland and what will happen at the 2016 @GOP convention in July
ConventionFacts.gop → the answer to all of your @GOPconvention questions, including how a nominee is chosen
---
 Caucuses held on Saturday, Feb. 20th –
folks enjoyed discussing issues, candidates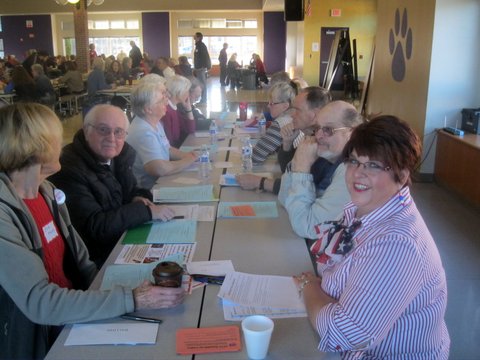 The Clallam Republican caucuses were held on Saturday, February 20th, 2016.  The "grass-roots" aspect of Republicans' political involvement, had Republicans getting together with others of like-mind from their precincts to share their opinions and set the direction of the party for the next several years. Caucus participants advocated for their preferred issues & candidates and had an opportunity to submit written proposals, amendments & resolutions to the county platform committee.
Would you like to become involved in the Republican Party?  Contact us here:  info@clallamrepublicans.org and  let us know – we'll have someone respond.
In August, voters in precincts will be electing Precinct Committee Officers (PCOs) for the upcoming two years (2017-2018).  Here's an opportunity to get involved, talk to your neighbors about issues important to them, and bring those to the county Republican Party.  It's grassroots at its finest!  If you'd like to know more about this position, please contact us here:  Info@clallamrepublicans.org
---
Clallam County, Looking Forward
 – Jim McEntire Report, Jan. 2016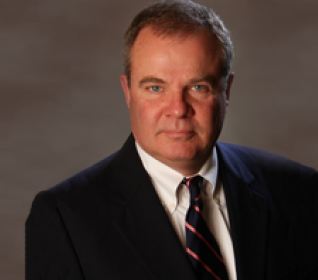 January 18, 2016
Former Clallam County Commissioner Jim McEntire
George Mason of Virginia, our most unheralded founding father, wrote in the 1776 Virginia Declaration of Rights that it is desirable from time to time for those who serve in public office "… be reduced to a private station, [and] return into that body from which they were originally taken …" So it is with your former public servant.
It is equally desirable and customary for a recently retired elected official to write a retrospective on his time in office, adding up the successes along with his disappointments. But I would rather look forward, putting my past time in office in perspective of the future. I continue to see Clallam County in a situation similar to many communities in America: on the cusp of one of two possibilities – becoming a vibrant self-sustaining community; or become a government (mostly Federal) dependency.  READ MORE >>>
---
Ted Cruz questions Sierra Club about 'global warming' stance
---
Renown physicist debunks global warming cult
from the UK Register, posted on Oct. 11, 2015
The life of physicist Freeman Dyson spans advising bomber command in World War II; working at the Institute for Advanced Study, in Princeton, New Jersey, as a contemporary of Einstein; and providing advice to the US government on a wide range of scientific and technical issues.
He is a rare public intellectual who writes prolifically for a wide audience. He has also campaigned against nuclear weapons proliferation.
At America's Oak Ridge National Laboratory, Dyson was looking at the climate system before it became a hot political issue, over 25 years ago. He provides a robust foreword to a report written by Intergovernmental Panel on Climate Change cofounder Indur Goklany on CO2 – a report published [PDF] today by the Global Warming Policy Foundation (GWPF).
An Obama supporter who describes himself as "100 per cent Democrat," Dyson says he is disappointed that the President "chose the wrong side." Increasing CO2 in the atmosphere does more good than harm, he argues, and humanity doesn't face an existential crisis. Climate change, he tells us, "is not a scientific mystery but a human mystery. How does it happen that a whole generation of scientific experts is blind to obvious facts?"
We invited Dyson to talk about climate change and other matters, including a question from your correspondent's kids – how will we do interstellar travel?  READ MORE >>>
SEE ALSO:  "What They Haven't Told You About Climate Change" – at Prager U – CLICK HERE
---
At the Fair…
---
OUR BOOTH AT THE FAIR – AUG. 20th thru 23rd, 2015.
Shown here:  Pete & Gayla Heisel with the "Tax-O-Meter"
---
FUN AT THE 4th OF JULY PARADE IN PORT ANGELES!
County Commissioners Jim McEntire and Bill Peach joined us in the 4th of July parade last year, while Clallam County Republicans handed out flags along the parade route. Our usual decorated hay wagon float with lots of signs including two great banners thanking the county commissioners for lowering our sales tax, rolled down the parade route at the Port Angeles July 4th Parade.  It was plenty of fun with lots of good response from the crowds! 🙂
Our July 4th Parade for this year is right around the corner.  Would you like to participate?  It's great fun for younger folks to help hand out flags along the parade route, and there's room on the hay wagon float for those who would like to ride – young to old!  Email sueforde@clallamgop.com for more information.
---
Tax Reduction Proclamation Day held in Port Angeles
(Of course, as soon as two Democrats were in charge, they immediately reversed the sales tax reduction, and increased them.  Don't you love the "tax and spend" Democrats?? )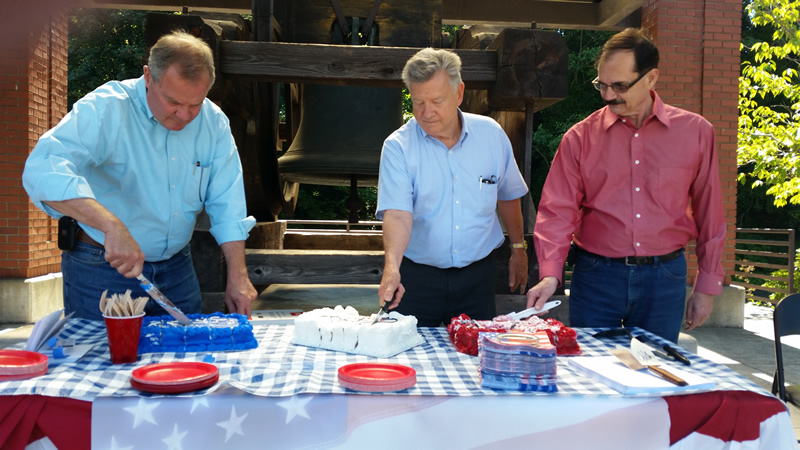 On Wednesday, July 1, 2015, the Clallam County Republican Party Chair, Dick Pilling, read the Proclamation for Tax Reduction Day in celebration of the sales tax reduction passed by our three county commissioners, Jim McEntire, Bill Peach and Mike Chapman.  The event was held at the Liberty Bell Plaza at noon.  Here, McEntire, Pilling and Peach cut into "taxes" symbolically by cutting the cake!
Less than one year later, with our newly elected Democrat county commissioner, and the "independent" county commissioner announcing that he is now a Democrat, the two Democrats decided the citizens didn't need a tax break, and so have rolled it back.  Republican county commissioner Bill Peach stands alone in fighting for lower taxes and less regulation.  Let's elect a Republican in 2016 to help Bill with commonsense leadership that will HELP our county citizens.
---
2015 Lincoln Day Dinner a success
Thanks to all who made the Lincoln Day Dinner such a success!  We thoroughly enjoyed the speeches by Elizabeth Scott, State Representative, 39th District, as she shared the current state of affairs in the Legislature, along with State Committeeman Jeff Kent, who kindly filled in for WSRP Chair Susan Hutchison, who was unable to come due to the sudden passing of her father.  Our condolences and prayers go out to Susan.
A special thanks to county vice chair Jindy O'Donnell, who spearheaded the event with her team of volunteers.  Watch for more news about this event.
Thanks to Stephanie Noblin for videotaping the event!  Here are the videos from the two speakers.
---
Representative Elizabeth Scott WA #39 LD gives speech to Clallam County Republican Party Lincoln Day Dinner-March 7, 2015, Port Angeles, WA " Olympia Update".
---
Evening's Main Speaker at the Clallam County Republican Party Lincoln Day Dinner, March 7, 2015 in Port Angeles, WA. Jeff Kent serves the Washington State Republican Party as National Committeeman. He is also a member of the Republican National Committee (RNC) 2016 Debate Committee.
---
---
---
Call your Senators and Representative and ask the question….
Why are you exempted from The Affordable Healthcare Act aka Obamacare, and why do the taxpayers fund 72% of your healthcare premiums?
U.S. Capitol Switchboard    –  Tel.  202-456-1414
U.S. Senator Maria Cantwell – Write: 717 Hart Senate Office Bldg., Wash. D.C. 20510 – Tel. (202) 224-3441 or Seattle 206-220-6400 – Fax (202) 228-0514
U.S. Senator Patty Murray – Write: 173 Russell Senate Bldg., Wash. D.C. 20510 – Tel. (202) 224-2621  or Seattle 206-553-5545 – Fax (202) 224-0238
6th CONGRESSIONAL DIST. – U.S. Rep.  Derek Kilmer – Write: 1429 Longworth House Office Building, Washington, DC 20515 – Tel. (202)-225-5916
---
"Democracy is two wolves and a lamb voting on what to have for lunch. Liberty is a well-armed lamb contesting the vote." -B.Franklin,1759
---
College Republicans – Join or start up a club at your college.  Go to: http://www.wacollegerepublicans.org/
---
 "The Declaration and the Constitution"
Hillsdale College offers FREE classes on the Constitution.  Here's one:
In this first lecture from the "Introduction to the Constitution" series, Hillsdale College President Larry P. Arnn argues that the American republic's meaning and proper method of operation is found in two documents, the Declaration of Independence and the Constitution. He introduces the two main principles of the Declaration–Nature and Equality–and explains how they are key to understanding the arrangements of government found in the Constitution.Watch this Lecture
---
An excellent short argument about gun control.
---
STATE LEGISLATURE:  Washington State Legislature – click here for contact information to reach our legislators, as well as to keep up to speed on current legislation. 
Check on the
Washington State Legislature: www.leg.wa.gov/pages/home.aspx
Rosters
(List of legislators, their committees, districts, counties, and legislative assistants)
Legislator E-mail Services
(Forms to e-mail individual members)
Caucus Home Pages
(In-depth information about each legislator)
Legislative Hotline: 1.800.562.6000
---
An interesting perspective…
News media would have the country believe that this past general election was a "mandate".  But, was it?  For an interesting perspective, take a look at the election returns BY COUNTY: (Blue=Dem; Red = GOP) (Click on map for larger view)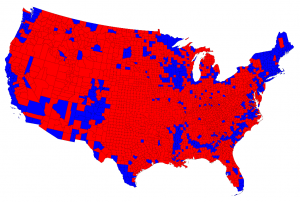 Pretty interesting, isn't it? (from Maps of the 2012 US presidential election results)
---
---
For the voting record and / or responses to questions about issues from the candidates, visit (click on graphic):

---
The 2012 Washington State GOP Platform
and Resolutions are now available.
Click here to download your copy:
---
---
Your water rights may be affected – read on…
A newly formed organization, Olympic Resource Protection Council, is currently raising funds for a lawsuit against the Dept. of Ecology's new water rules – which extremely limit what a household can use in the way of water, and in some areas, no new water will be "allowed".  See their website at:  www.olympicresourcepc.org.
UPDATE – Dec. 2012:  The "Rule" was passed and went into effect on Jan. 2, 2013.  Marguerite Glover wrote an op/ed about the issue, which helps to see how people will be adversely affected:  New "Water 'Management' Rule" by WA State Dept. of Ecology a "travesty"
A current issue concerns metering of wells and water "rules" by the State Department of Ecology.  Marguerite Glover has been involved with the water issues in the Sequim-Dungeness area for many years, and has set up a website to help educate folks about the matter.  Click here – www.sequimwater.com and get up-to-speed with what is happening in this area.
A postcard was mailed out to residents in the Sequim area, which bears repeating.  It states:
"The Washington Department of Ecology's Dungeness Water Rule, being proposed in May 2012 and taking effect in August 2012, may affect you as a property owner. Washington REALTORS and the  Sequìm  Association of REALTORS want to keep you informed.
VACANT LAND AND UNUSED WELLS
Development of vacant land will be subject to the rule, even parcels  purchased or subdivided years ago. The rule prohibits new water rights and  exempt wells unless mitigation is purchased, and requires metering and reporting of new water uses. The rule will also impact wells that are already drilled if water from the well has not yet been used For domestic purposes.
EXISTING PRIVATE WELLS & SMALL WATER SYSTEMS
Existing private wells may be subject to the new rule, if the uses of the well  are modified to add additional residences or new types of water use at  existing residences.
COUNTY BUILDING PERMIT DECISIONS
Will require determination by the County of whether the project complies with the Washington Department of Ecology' water rule before a building permit can be approved.
---
State Budget
For a good run-down of the state budget recently passed by our lawmakers, go here: http://www.myfreedomfoundation.com/ and click on "A Closer Look at the State Budget Deal."
---

Remember Those Who Serve…