Welcome to the Clallam County GOP!
---
2014 is an Election Year.  Are you thinking or planning
on running for public office?
If you are interested in the possibility of running for public office – from the Precinct Committee Officer (PCO) to Home Rule Charter Commission member or any of the other number of positions up for election this year, please contact Dick Pilling, Chair, and let us know.  Click here for the list of open offices.
Filing dates are from May 12 thru May 16.  (PCOs may begin filing by mail on April 28th.)
---
2013 Year End Report to District I Citizens
Clallam County Commissioner Jim McEntire (R)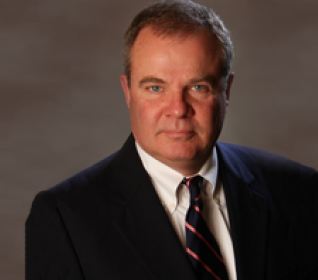 My sincerest hope that everyone had a wonderful Christmas season!  I'm a little tardy with this 2013 report because I injured two fingers in January and am just now getting back my typing speed.
Carlsborg wastewater system:  proceeds at a quickening pace.  I expect we'll be ready to solicit bids for construction within this year.  The cost numbers are settling as I expected, and contain no surprises.  Budgeted sums are sufficient and I had long thought, it is very much more cost effective to move effluent to Sequim for treatment at the City sewage plant.  Wastewater utility costs for those in the Carlsborg urban growth area will be reasonable.  Common sense has won the day in this instance, and I'm glad of it. Continue Reading>>>
---
Terry Roth passes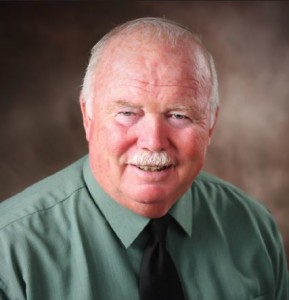 We are sad to report that long-time Republican Terry Roth passed away on March 2nd.  One of Terry Roth's last actions before his death Sunday morning was to stand for fallen veterans.
Roth, 72, attended last Friday's bell-ringing ceremony in Veterans Park next to the Clallam County Courthouse just as he had every month for decades to honor servicemen and -women who had died—a reflection of his active involvement toward remembering and helping the military, as well as his role in the GOP and various community services.
Terry was twice-elected to the Home Rule Charter Commission, and ran for County Commission in 2008. He served as president of the Port Angeles Downtown Association; as executive board member of the Port Angeles Chamber of Commerce, and as president of the Mt. Pleasant Grange/Community Assn. He serves as past president of Clallam County Veterans Association, is a member of the Marine Corps League, Mt. Olympus Det. in Port Angeles, and has worked on the Toys for Tots team for many years.
Terry served in the US Marine Corps Reserves from 1959-1961 at the Quantico VA and Reserve Center, Los Angeles.
Roth leaves behind his widow Maggie, two grown children, two grown stepchildren, eight grandchildren, a sister in Bothell and several nieces and nephews. stepchildren, and 5 (soon to be 6!) grandchildren.
We'll miss you, Terry!  Our thoughts and prayers go out to Maggie.
---
The news media is supposed to report, ask questions and find answers. They did not do that about the Benghazi raid, where four Americans were killed; instead, repeating only what the White House said. Here, U. S. Rep. Gowdy gets in their face about their lack of reporting to the American public.  Click here to view the video.
---
2014 Lincoln Day Celebration & Dinner a Success


The annual Clallam County Republican Party's Lincoln Day Dinner and Auction was held on February 8, and featured lots of silent auction items for folks to bid upon, then a wonderful dinner served at the Port Angeles Elks' Lodge, following by Chair Dick Pilling's introduction of the main speaker, Bob Williams, co-founder of Freedom Foundation.  Bob shared some very interesting statistics and offered an 11-step plan of action toward helping candidates move our government back toward the ideals of the Constitutional Republic it was founded upon.
Jerry Levesque then held the regular auction, and was entertaining as well as professional in the way he ran it.  There were some great items that went for bid and our thanks go out to each and every individual and business who donated to make the auction a huge success.
Everyone had a great time, in addition to visiting with each other.  Our appreciation to those who traveled here from other counties to participate with us, including Bob and his lovely wife Jane, National Committeeman Jeff Kent, and Tony Stevens from Kitsap County.
---
Congratulations to Will Payne as the newly appointed Prosecuting Attorney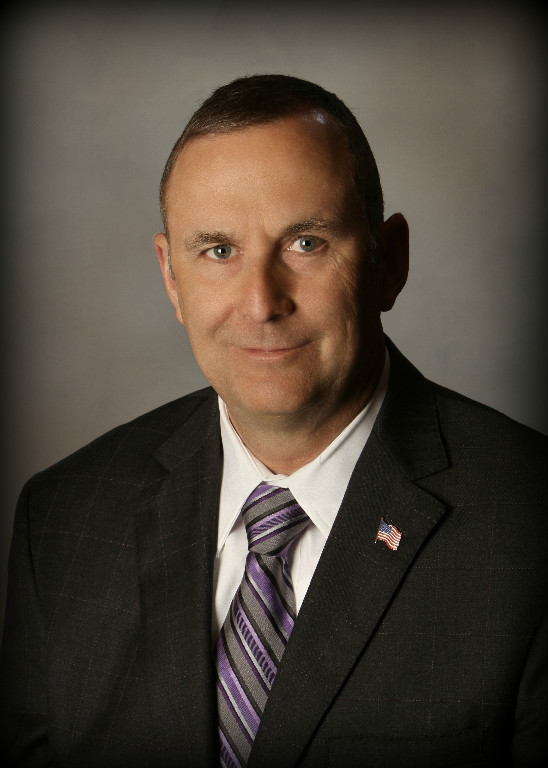 Will Payne was appointed by the Clallam County Board of Commissioners to replace Deb Kelly as Prosecuting Attorney for Clallam County.
Because this is a partisan position, the Clallam County Republican Party was charged with providing three names for consideration to the BOCC, from which they appointed the final individual for the office.
Mr. Payne will finish out Kelly's term.  The position is up for re-election this year (2014).  To learn more about William Payne, click here.
---
---
Call your Senators and Representative and ask the question….
Why are you exempted from The Affordable Healthcare Act aka Obamacare, and why do the taxpayers fund 72% of your healthcare premiums?
U.S. Capitol Switchboard    -  Tel.  202-456-1414
202-456-1414
U.S. Senator Maria Cantwell – Write: 717 Hart Senate Office Bldg., Wash. D.C. 20510 - Tel. (202) 224-3441
(202) 224-3441 or Seattle 206-220-6400 - Fax (202) 228-0514
U.S. Senator Patty Murray - Write: 173 Russell Senate Bldg., Wash. D.C. 20510 - Tel. (202) 224-2621
(202) 224-2621  or Seattle 206-553-5545 - Fax (202) 224-0238
6th CONGRESSIONAL DIST. - U.S. Rep.  Derek Kilmer - Write: 1429 Longworth House Office Building, Washington, DC 20515 - Tel. (202)-225-5916
(202)-225-5916
---
"Democracy is two wolves and a lamb voting on what to have for lunch. Liberty is a well-armed lamb contesting the vote." -B.Franklin,1759
---
College Republicans – Join or start up a club at your college.  Go to: http://www.wacollegerepublicans.org/
---
 "The Declaration and the Constitution"
Hillsdale College offers FREE classes on the Constitution.  Here's one:
In this first lecture from the "Introduction to the Constitution" series, Hillsdale College President Larry P. Arnn argues that the American republic's meaning and proper method of operation is found in two documents, the Declaration of Independence and the Constitution. He introduces the two main principles of the Declaration–Nature and Equality–and explains how they are key to understanding the arrangements of government found in the Constitution.Watch this Lecture
---
 Maybe we should go back to breaking out what every entity gets…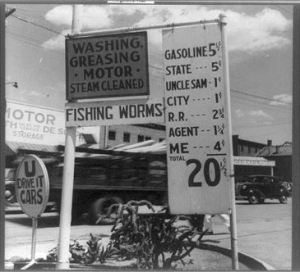 From the "Good Ol' Days, circa about 1964…
---
An excellent short argument about gun control.
---
ECONOMIC & DEMOGRAPHIC CHARTS: Clallam County Commissioner Jim McEntire has placed into the public domain the following Economic and Demographics Charts concerning the fiscal year 2013 budget.  These were discussed in open meetings in 2012.  They are an excellent way of reviewing Clallam County and what's going on in those areas.  Click here to download and/or view (pdf files): Economic and Demographic Charts – FY 2013 Budget   (Posted 2/25/2013 )
---
 Tax Freedom Day
Millions of Americans will settle accounts with Uncle Sam on April 15th, unaware that they are still working for the government. Our nation's Tax Freedom Day 2013 is April 18th, five days later than last year.    
   In the state of Washington, the news was even worse: Tax Freedom Day doesn't arrive for us until April 25th.
How does Washington rank? Ninth highest taxpayer out of the fifty states.
Read in-depth reports at: taxfoundation.org
---
STATE LEGISLATURE:  Washington State Legislature – click here for contact information to reach our legislators, as well as to keep up to speed on current legislation. 
Check on the
Washington State Legislature: www.leg.wa.gov/pages/home.aspx
Rosters
(List of legislators, their committees, districts, counties, and legislative assistants)
Legislator E-mail Services
(Forms to e-mail individual members)
Caucus Home Pages
(In-depth information about each legislator)
Legislative Hotline: 1.800.562.6000
1.800.562.6000
---
An interesting perspective…
News media would have the country believe that this past general election was a "mandate".  But, was it?  For an interesting perspective, take a look at the election returns BY COUNTY: (Blue=Dem; Red = GOP) (Click on map for larger view)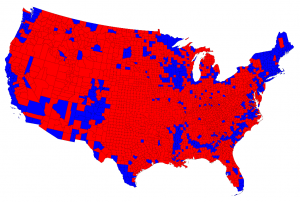 Pretty interesting, isn't it? (from Maps of the 2012 US presidential election results)
---
---
For the voting record and / or responses to questions about issues from the candidates, visit (click on graphic):

---
Republican Candidates
a HUGE Thank You to all the candidates who spent their time and money to run for public office.
We applaud you and encourage you to do it again!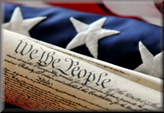 ---
The 2012 Washington State GOP Platform
and Resolutions are now available.
Click here to download your copy:
---
A newly formed organization, Olympic Resource Protection Council, is currently raising funds for a lawsuit against the Dept. of Ecology's new water rules – which extremely limit what a household can use in the way of water, and in some areas, no new water will be "allowed".  See their website at:  www.olympicresourcepc.org.
UPDATE – Dec. 2012:  The "Rule" was passed and went into effect on Jan. 2, 2013.  Marguerite Glover wrote an op/ed about the issue, which helps to see how people will be adversely affected:  New "Water 'Management' Rule" by WA State Dept. of Ecology a "travesty"
A current issue concerns metering of wells and water "rules" by the State Department of Ecology.  Marguerite Glover has been involved with the water issues in the Sequim-Dungeness area for many years, and has set up a website to help educate folks about the matter.  Click here – www.sequimwater.com and get up-to-speed with what is happening in this area.
A postcard was mailed out to residents in the Sequim area, which bears repeating.  It states:
"The Washington Department of Ecology's Dungeness Water Rule, being proposed in May 2012 and taking effect in August 2012, may affect you as a property owner. Washington REALTORS and the  Sequìm  Association of REALTORS want to keep you informed.
VACANT LAND AND UNUSED WELLS
Development of vacant land will be subject to the rule, even parcels  purchased or subdivided years ago. The rule prohibits new water rights and  exempt wells unless mitigation is purchased, and requires metering and reporting of new water uses. The rule will also impact wells that are already drilled if water from the well has not yet been used For domestic purposes.
EXISTING PRIVATE WELLS & SMALL WATER SYSTEMS
Existing private wells may be subject to the new rule, if the uses of the well  are modified to add additional residences or new types of water use at  existing residences.
COUNTY BUILDING PERMIT DECISIONS
Will require determination by the County of whether the project complies with the Washington Department of Ecology' water rule before a building permit can be approved.
---
State Budget
For a good run-down of the state budget recently passed by our lawmakers, go here: http://www.myfreedomfoundation.com/ and click on "A Closer Look at the State Budget Deal."
---