Get Your Tickets Now
for the Annual
Lincoln Day Dinner
February 24, 2018 –  starts at 5 p.m.
The Cedars at Dungeness, Legends Room
1965 Woodcock Road, Sequim, WA
Special Guest Speaker 
Jim Walsh
Member Washington State Assembly
19th Legislative District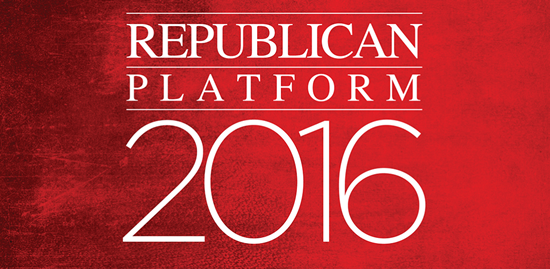 Lincoln Day Dinner – February 24, 2018!
Be sure to save the date of Saturday, February 24, 2018!
Click here for more information.
The Clallam County Republicans are having their Annual Lincoln Day Dinner on Saturday, February 24 at the Legends Room at the Cedars at Dungeness in Sequim, WA.  Social Hour begins at 5 pm, followed by a plated dinner at 6 pm. Many exciting auction items await everyone throughout the evening. Our main speaker will be State Representative James Walsh, of the 19th Legislative District.
Tickets sales begin on Monday, Oct. 2, 2017 and end on Friday, Feb. 16, 2018. They are $60 per person and $110 per couple. For more information, call Jindy O'Donnell at 457-1672 or visit The Clallam County Republican office at 509 S. Lincoln. Call at 417-3035- Mon-Fri. from 11-2 pm. All tickets purchased on or before Jan. 15, 2018 will be entered into a drawing at the Dinner for a stunning, framed picture of an American eagle titled, "All gave some. Some gave all." It's on display at the office.  So come on down- take a look at it and buy your ticket(s) early!
Options of paying include cash, check. American Express, Master Card, Discover or Visa. Also use the CCRP Website to order tickets by checking in at www.clallamrepublicans.org. The last day for ticket sales is Friday, Feb. 12 at 2 pm. Tickets will not be sold at the door.
Central Committee passes Resolution to offer another solution to county's shortfall other than the proposed sales tax
On October 9, 2017 at its monthly central committee meeting, the Clallam County Republican Party (CCRP) adopted a resolution against the proposed sales tax increase.  
The CCRP believes in the great work being done by the employees at the Juvenile Detention Center, and fully supports their tireless efforts to make a difference in the troubled youth in the program. Our detention center is, by all accounts, the best in Washington State. We commend all those that have worked tirelessly to accomplish this.
However, we feel it is incumbent upon the County to not use a tax increase to try to solve budgetary issues. A tax increase should be the last resort, and should not take the place of making hard decisions that would achieve the same results of a tax increase.
The CCRP further recognizes the fact that this issue is before us, in large part, by the "Unfunded Mandates" placed upon the counties in Washington State by our Legislators (both past and present). We call upon our elected State Legislators to recognize the problem they have placed upon all the counties, and to look towards finding a fix. At a minimum, they should fully fund the legislative burdens they place on local governments.  
Click here to read the Resolution: CCRP Resolution offering better alternative than sales tax increase 2017
Listen to the first of our regular Commentaries being currently aired on KONP
Learn More About Joining the Republican Party!
The County Convention delegates, who represented you, did an great job of passing an excellent county platform and Resolutions. Our thanks to those who spent the day in hard work to get it done!
CCRP Resolutions
Resolutions that have been passed by the Clallam County Republican Party Central Committee include:
Venezuela politics can be disastrous for U.S., says speaker
The Clallam County Republican Party's quarterly Dinner Meeting, held at Joshua's Restaurant in Port Angeles on Sept. 12, 2017 featured guest speaker was Helena Paneyko from Venezuela.  She shared Venezuela, its situation, how we got there (a little bit of recent history), statistics, who is there now and why it is a real threat to the United States.  Click here for the full story.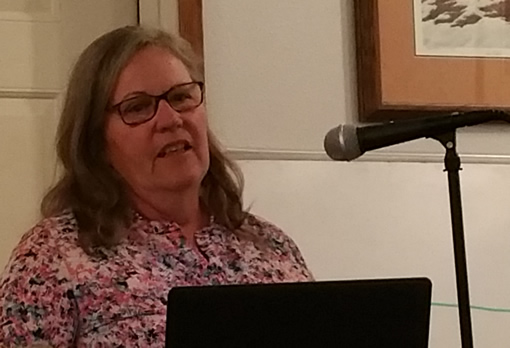 Speaker meeting enlightening about Communism
Maria Malkasian, raised in Romania during the communist regime of Nicolae Ceausescu, shared her experiences about living in a Communist country with us on May 8 at Kokopelli's in Port Angeles.  It was very enlightening to hear about the loss of freedom and food shortages, as well as the heavy hand of a dictatorial communist government over the lives of the people.  READ HER STORY HERE >>>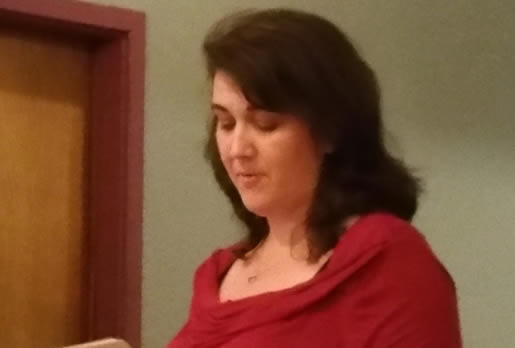 Our fair booth brought great response
The Republican Booth at the 2017 Clallam County Fair was a resounding success. Two themes filled the booth, The GOP Celebrates 2016 Elections & President Trump's Accomplishments in his first 200 Days.  18 X 24 signs heralded Trump successes in several policy areas, including the Courts, Energy, Immigration, Economy, Foreign Policy and Trade Policy.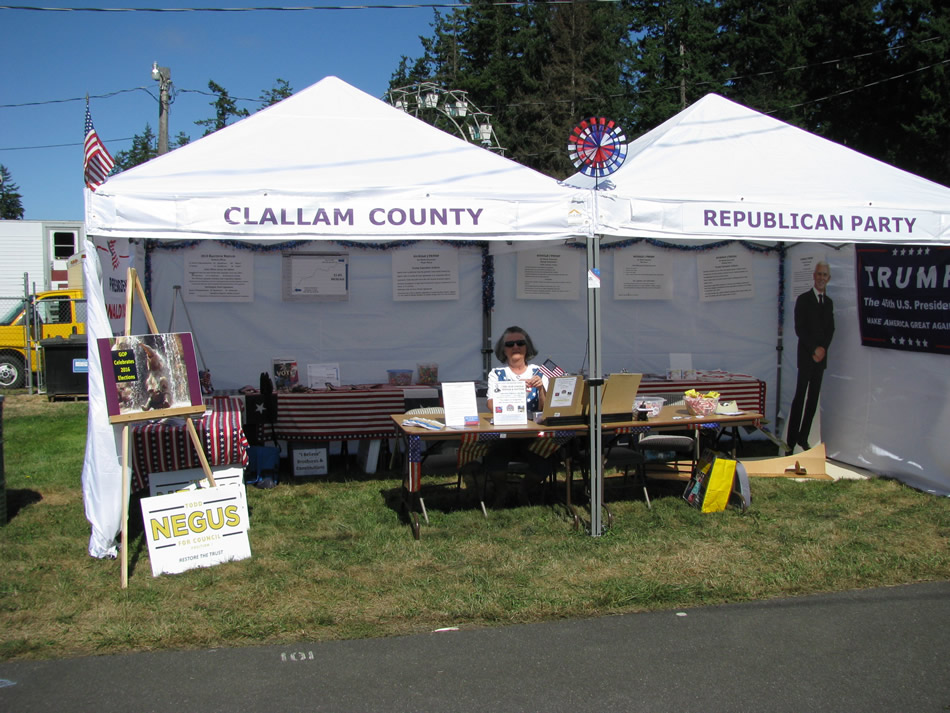 Senate majority reacts to report detailing economic impact of Hirst
Posted Sept. 14, 2017 – Water-rights decision could have disastrous consequences for Washington families, workers – he Senate Majority Coalition Caucus shared the following statement in response – READ MORE >>>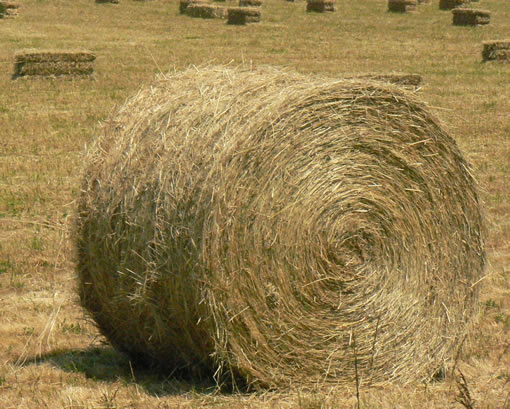 Thoughts from Our Founders…
"Would it not be better to simplify the system of taxation rather than to spread it over such a variety of subjects and pass through so many new hands." ~Thomas Jefferson
"Everyone wants to live at the expense of the state. They forget that the state lives at the expense of everyone." ~Frederic Bastiat
"Guard with jealous attention the public liberty. Suspect every one who approaches that jewel. Unfortunately, nothing will preserve it but downright force. Whenever you give up that force, you are inevitably ruined." ~Patrick Henry
OUR LOCATION
Clallam County Republican
Party Headquarters
509 S. Lincoln Street
Port Angeles, WA 98362
(Send mail to: P. O. Box 808
Port Angeles, WA 98362)
(360) 417-3035
SIGN UP FOR OUR NEWSLETTER
Click Here